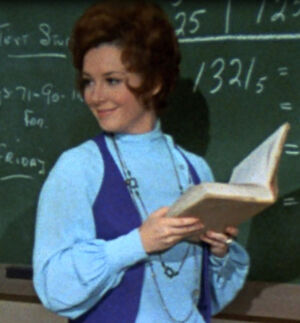 Linda O'Hara is a character in The Brady Bunch. She was played by Gigi Perreau.
About Linda
Linda is the teacher of Greg's math class. Greg had a crush on her. Greg was flunking in math, even though he was a straight A student before. Carol and Mike discovered a love letter, addressed to "Linda" in his backpack. Linda was in his math class and distracting him from doing work. When they tracked down Linda, they were surprised to see that she was actually his math teacher. When they explained the scenario to Linda, she had a solution. Linda's fiancee happened to be famous baseball player, Wes Parker. She got Wes to come and visit Greg and promise him two tickets to the next season's opener if he got an A in math.[1]
Appearances
References
Community content is available under
CC-BY-SA
unless otherwise noted.